William & Irene are coming to Taipei for the first time!  These two beautiful people are full of warmth and passion, and they'll be sharing some amazing teaching during a fun-filled weekend.
From Glenn–  William has been my biggest inspiration in Brazilian Zouk since I first saw him and Paloma dancing in San Francisco in 2016.  Mandy and I have taken many private lessons with William & Irene and we can promise you that these two are really excellent teachers and great people.  I'm really excited to be able to bring both of them to Taiwan!!!
Workshops and parties will all be held at Flow
6 hours of workshops (3 hours Saturday, 3 hours Sunday)
7 hours of parties (4 hours Saturday, 3 hours Sunday)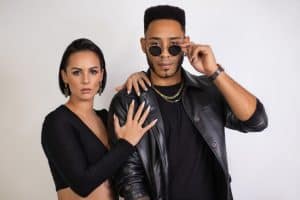 William   Teixeira started dancing in 2006 at Alex de Carvalho School, and has the largest part of their work toward the Zouk. Dancer, choreographer and teacher, worked in Londrina (PR) for two years in Ritt School of Dance and was also part of Cia Ritt, where he studied Brazilian ballroom dance, Ballet and Jazz. He participated in television programs and for 5 years was part of the main group of Samba School in Rio de Janeiro Carnival.
Irene Silvia Conesa started her career with 7 years old. She started her formation in dancing with ballroom dances where she conquered a lot of championship during many years trained by Valery Ivanov, Pietro Braga and Frederick Mossa.  After 11 years of success in ballroom she decided to start training new rhythms like salsa, bachata and kizomba.
Being formed by many different teachers and working in festivals, they have been dancing, teaching and performing together since 2018.  Nowadays they are based in Madrid – Spain, where they are working to improve the grow of a kizomba, bachata and zouk community, with classes, workshops and their Madrid Zouk Bachata Congress.